Attention log show visitors and participants the Mt. Baker Hwy is currently closed due to construction and there is a detour in place for accessing the Deming Log Show Grounds. Please plan accordingly.
See the map above for details on the route utilizing the Hannegan and Smith Rds. Do not rely on your navigation as many of the side roads are also closed to route traffic.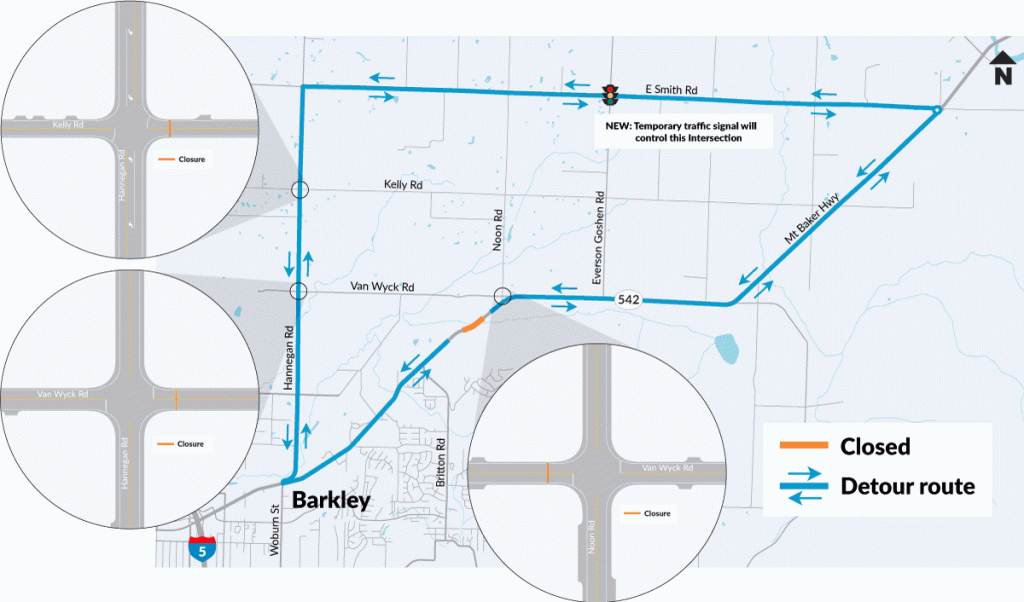 Please note that if you are a fully loaded truck that will be attending the show the DOT is requesting you use the Guide Meridian to Badger Rd to Hwy 9 to reach the Deming Logging Show Grounds.
Looking forward to seeing everyone at this year's show!