Bob Larsen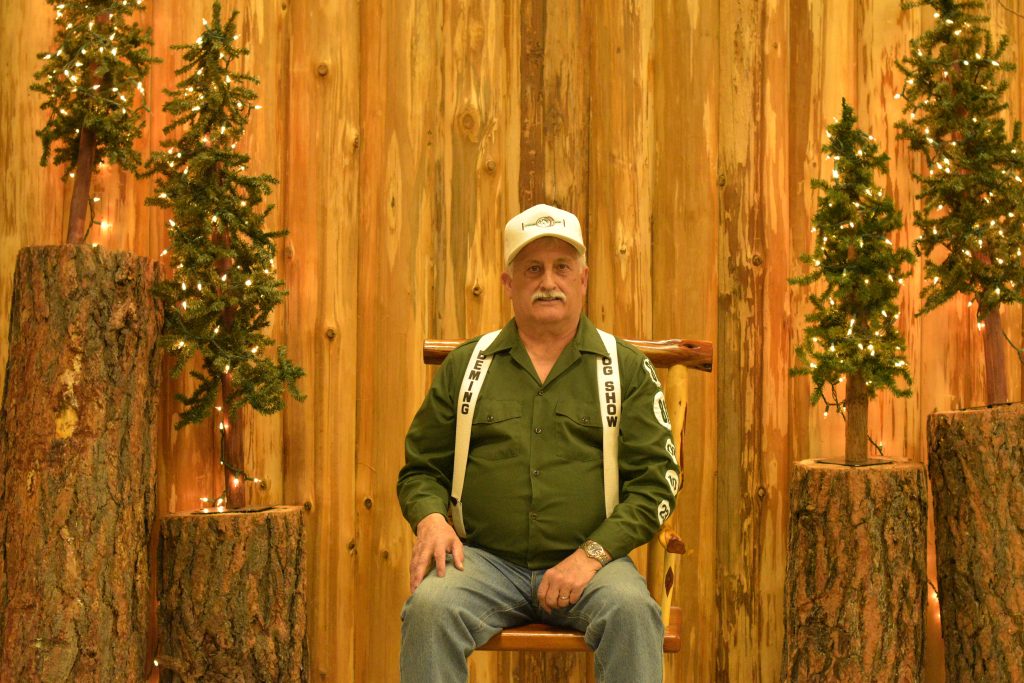 After serving as secretary in 1984, vice president in 1985 & 1986 and president in 1987, 1988, 2009 & 2010, Bob was elected once again as Deming Logging Show president this past fall.
Bob was born in Bellingham, WA in August 1950. Shortly after graduating from high school in 1968 he officially started his logging career working for Henry Zender & Sons Logging. Over the years he did about every job the logging industry has to offer. He ultimately ended up in the cutting business because of the excellent training and patience of 'Coyote' Joe Zender. In fact, for about 38 years, Bob cut and helped erect the spar trees you see in the arena each year.
During the years of 1975 and 1976 Bob moved his family to a logging camp near Sitka, Alaska, and worked for his dad. He says living and working in the camp was one of the best life experiences he has ever had. For 25 years Bob ran his own timber cutting business, most years contracting the cutting for Eco Log out of Acme, WA. Good guys to work for.
On September 8, 2018, on the 50th anniversary of the beginning of his logging career, Bob took off his caulk boots, one last time, and retired. One of his greatest accomplishments in his long career was that he never suffered a time-loss injury – a rare feat in this dangerous industry. Bob always made safety a top priority, and on his last day of work passed along the message, "be safe, no matter what else you do, be safe" to the younger guys on the crew.
Bob's dad, Ted Larsen, and both grandfathers, Robert Larsen and Henry Zender Sr. were all lifetime loggers. From the beginning, logging was in blood.
Bob's pride and joy in his life is his family; wife Kelli of 53 years, kids Lance & Laci, Shannon & Troy, Lindy & Jeff and Carrie & Colby, and grandchildren Nathan, Andy, Riley, Camryn, Cailyn, Kayla and Karina.
In his spare time Bob enjoys spending time with his family, camping, hunting, hiking (especially Skyline Ridge) and attending and volunteering at St. Peter Catholic Church.
You will hear Bob's voice log show weekend, as our grandstand announcer and master of ceremonies. This year will be his 28th year with those duties.
Bob would like to thank each and every person that in any way has helped to support the Deming Logging Show since its beginning in 1963. We have come a long way and are very proud of our accomplishments. We have been extremely successful in our endeavor to support the families of our 'busted up loggers'.
View photos of Bob and family throughout the years…